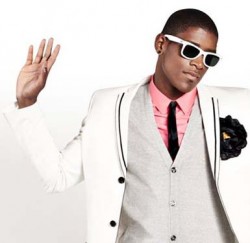 Labrinth said there was "a bit of pressure" to change the title of 'Electronic Earth' track 'Sweet Riot' following the London riots.
Speaking to the BBC, the singer said that Simon Cowell and the label "were like 'Oooh'" when he presented them with the "risky song".
Labrinth insists that the track isn't a reference to last Summer's unrest. "I wrote it way before that event. I don't respect that event at all because what it turned in to was crazy," he explained.
Instead, Labrinth said the song is about fighting and "mosh­pit­ting" at a concert.