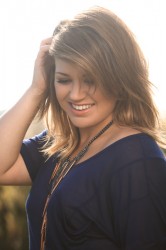 Kelly Clarkson will never take a seat on the American Idol judging panel.
"No, I'd never do that," is her saying what we just said in her own words.
The 'Chivas' chanteuse then explained her reasons (quoted here), saying: "The one thing I did do was Duets on TV, and that was good because I got to be a part of the process."
"I'm not really good at telling people how to do something. I'm better at showing them. So, yeah, that really wouldn't be my forte."
So now you know.