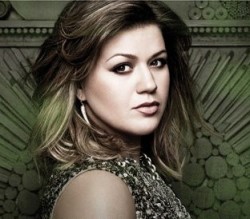 Kelly Clarkson isn't sure if she's a popstar or not or to be honest.
"The hardest thing about being in this business is just being able to be yourself," Clarkso told Lucky magazine (as quoted here). "People act like there's this one set of rules to follow to be a popstar and I think, 'Well, you say I'm a popstar, so maybe that's not true.'"
In fact, she goes on to say that she lives the life of a "country singer".
"I put on the Hank Williams and the Patsy Cline and the Rosemary Clooney on vinyl — I'm not trying to be some cool indie-rock person, I just love the way it sounds — and throw on a T‑shirt and jeans," she continued. "In Texas, we prac­tic­ally come out of the womb in jeans."
Well, you're a popstar to us Kelly. Fear not.