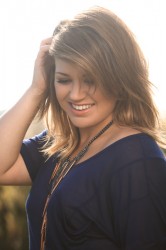 And it's appeared in bits online.
The song itself is appar­ently a bit of a country affair and was co-written by Aben Eubanks, who did a few songs ('Sober'/'Maybe') on the 'My December' album.
Clarko performed it at some Pistol Annies per­form­ance last night, which you can see right here.
There's also 5 seconds of the studio version at the end of this clip too.
Consider yourselves informed.