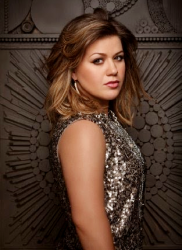 Kelly Clarkson has explained that her breakup songs usually aren't about her own rela­tion­ship experiences.
She described to MTV how she often "writes 'meta­phor­ic­ally speaking'" about rela­tion­ship troubles as it is "better for main­stream radio".
So emotional.
Kelly, who released her new album 'Stronger' last week, adds that there are no personal breakup songs on the record as she hasn't "dated in a while."
Worryingly she is actually writing about her "work envir­on­ment", which has probably lead to a few dis­cus­sions at her label about who is 'Mr Know It All'.