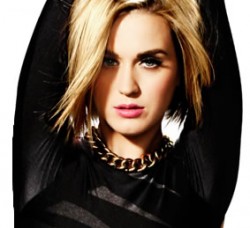 Katy Perry wants to show people "where [she] came from" on her next album.
Talking to MTV, the 'Waking Up In Vegas' hitmaker said: "I've always just been me and my guitar; and I'm not saying I'm going to make that record, but I do want to get back to my roots. I've been changing my hair color too much!"
Mind you, it might depend more on what the public want from Katy Perry. "If people want me to do another pop record, I can do another pop record," she explained. "I def­in­itely have a lot to say right now, and in general always have. If you want an opinion, I've got one, unfortunately."
Talking about the 'Teenage Dream' campaign, she said: "It feels like the record that never ends!"
Never a truer word spoken.