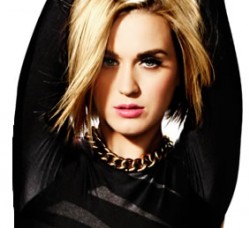 Katy Perry likes trav­el­ling with her friends because they "don't give a crap" about how famous she is.
Talking on Radio 1 this morning and reported by the Belfast Telegraph, the 'Waking Up In Vegas' hitmaker said: "I bring my friends with me every­where. That's my favourite luxury to have. They are so solid and centred and don't give a crap about the hubbub that goes on."
She also had good things to say about the English. "I love the people of England, they're so lovely, they care, they mean well," she said. "Maybe they talk crap behind your back, but they're so sweet to your face."