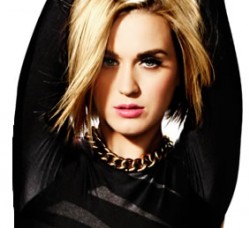 The decision to re-release 'Teenage Dream' in an attempt to make history may be about to pay off for Katy Perry.
Billboard reports that 'Part Of Me', her seventh single from the 'Teenage Dream' campaign — though not from the album itself — is on pace to sell over 400,000 copies in its first week.
This is the highest first week sales total for a single since Lady Gaga's 'Born This Way', a song which went straight to Number One on the US Billboard charts.
If 'Part Of Me' follows suit, Perry will have her sixth Number One but will tech­nic­ally still leave Michael Jackson's (and her own) record intact.
'Teenage Dream: The Complete Confection' will be available on March 27.