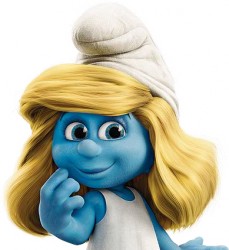 Katy Perry has signed on to be in The Smurfs 2.
Perry will reprise her role of Smurfette alongside Neil Patrick Harris, Hank Azaria and friend of One Direction, Sofia Vergara.
There's some press release stuff on ComingSoon.net about an evil wizard making bad Smurfs called Naughties who capture Smurfette and take her to Paris to try and steal her Smurf essence or something. It sounds incredible.
The Smurfs 2 is scheduled for an American release of July 31 2013.
Well done everyone.