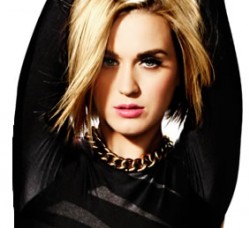 Katy Perry has filmed a guest spot on 'Raising Hope'.
The 'Waking Up In Vegas' hitmaker stars as a "curly and ginger-haired prison attendant" who claims to have a bit of a back story with one of the char­ac­ters on the show, according to Contactmusic.
Executive producer Greg Garcia said that Katy "came in and did a terrific job" and that "she was hilarious". He also expressed hopes "that her appear­ance on the show helps her get her singing career off the ground" adding that "it's a tough business".
What a joker!