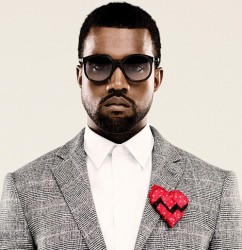 Gary Barlow has been instruc­ted by royal appoint­ment to go to America to summon Kanye West and P 'Puff Daddy' Diddy for the Queen's Jubilee knees-up.
Prince William, The Duke of Cambridge and Prince Harry of Wales or whatever the fuck they're all called have requested the presence of the rappers at the Buckingham Palace for their nan's party on June 4.
Gary told The Mirror: "I've got to go to America because some of the requests I have are from the Princes, so they're acts I've got to follow up on."
Gary is trav­el­ling in person as he says "often you turn up at these events and you don't really know what they're for" so he is making sure Kanye and Diddy under­stand "how important this event is for Britain".