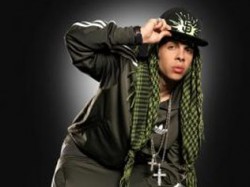 Perpetual hat botherer Dappy has cri­ti­cised the "horrific" Brits per­form­ance of perpetual hat botherer Olly Murs.
Dappy ques­tioned Olly's vocal ability, saying: "Bloomin' hell, Olly Murs needs to learn how to sing, boy."
He went on to point out that as an X Factor graduate "he should be able to sing and yet that was a horrific per­form­ance".
The rapper told The Sun that he plans to nab "a couple more" Number One singles before getting asked along. "I don't feel I deserve to be at The Brits yet," he explained. "I need a year of hits, then I'll be able to go."