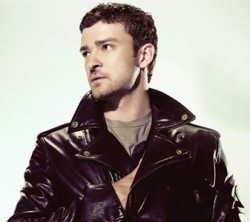 Scatter cushion con­nois­seur Justin Timberlake won't be rushed into making a new album because he can't just "pump them out every year".
Having a chat with someone at a premiere for one of his bloody films, the 'I'm Lovin' It' hitmaker explained why he's been taking so long with it all.
"One thing I've found in the last three or four years, since ['FutureSex/LoveSounds'], is that life's exper­i­ences really fuel your art and song­writ­ing and creating music."
"For me it's a really big deal. For me per­son­ally when I do sit down and decide to do it, it's just a special thing. I don't think I can pump them out every year."
Oh Justin, just get on with it for fuck's sake.