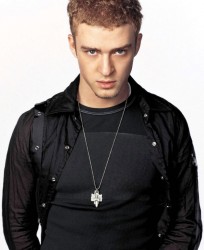 Apparently fake Justin Timberlake Justin Bieber has heard some of real Justin Timberlake Justin Timberlake's new music and it's really quite good.
"@jtimberlake @Timbaland i have heard some stuff. u got a good reason to be ready. #great­music" he tweeted after Timberlake's countdown thing started last night.
In other 'JT' news, Billboard are saying the whole album was produced by Timbaland, there are 20 songs recorded and that an album will be out "more sooner than later".
Amazing.