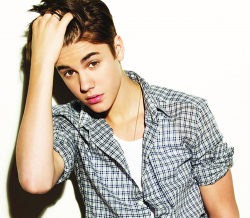 'Boyfriend' is on track to be Justin Bieber's biggest single to date when it charts next week.
Billboard are estim­at­ing that 400,000 downloads of 'Boyfriend' will have been clocked up before April 1 — the end of this charting week.
Justin's previous first week sales record is for 'Never Say Never' which shifted under half the expected amount for 'Boyfriend' at a paltry 199,000.
The song could even beat Katy Perry's one week sales record so far this year if it breaks 'Part Of Me''s 411,000.
Those sales alone should be enough for Justin to enter the Billboard Hot 100 Top 5 and score his highest position on the chart so far. Justin's biggest hit to date, 'Baby', entered and peaked at Number 5 in 2010.