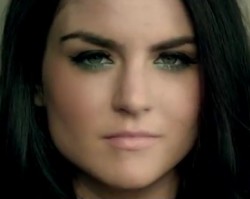 JoJo has hinted that the release of her album 'Jumping Trains' is dependent on the success of current single 'Disaster'.
The single, which was first released in September, broke into the Billboard Pop Chart Top 40 at Number 38 last week. JoJo urged fans to "keep sup­port­ing 'Disaster' and then there will be, y'know, a release date. Keep sup­port­ing it though".
JoJo revealed that while the album — her first in six years — is complete, she will continue tweaking it until Interscope make a decision on its future.