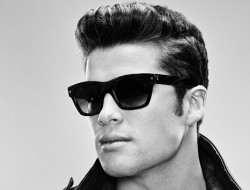 'Someone Wake Me Up' hitmaker Joe McElderry is playing his next gig at Gateshead Bingo Hall on May 26. Tickets for the concert in the Geordie heartland went on sale yesterday at £20 'apiece'.
The Popstar To Operastar victor will take to the stage as part of the Mecca Gateshead 'Big Night Live' weekly series. The previous weekend popular strip troupe the Dreamboys will grace the same stage. We hope they thor­oughly mop up the baby oil. Poor Joe.
It's non-stop for Joe in the days following his Bingo Hall performance.
On May 29 and 30 he will take to the Newcastle stage in the Coronation Street musical, 'Street of Dreams', to sing the finale number. And then there's only his new album coming out in Autumn! Perhaps he'll debut a new track down the bingo.
Earlier this year, he told the local Newcastle newspaper Sunday Sun to expect "a new direction, not classical or pop. It is going to be new and just me".
WE LOVE YOU JOE.