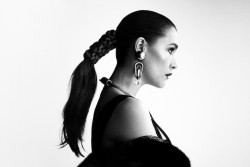 Jessie Ware and Katy B have been added to the line-up for this summer's Wireless Festival.
They'll both be singing some songs on Sunday July 14, which is the date headlined by Justin Timberlake and Jay‑Z, as opposed to the one that's just Justin Timberlake or indeed the one that's just Jay‑Z.
Porter Robinson, Angel and Daley have also been added to that same bill, if that's of interest at all.
Tickets and more inform­a­tion on it all can be found here.