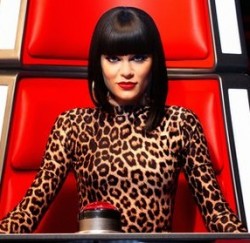 Jessie J has given Louis Walsh a telling off for saying he hated The Voice.
Reprimanding Walsh, whose roster of active acts includes both John Grimes and Edward Grimes, Jessie barked: "I think you should always be respect­ful of other people who have had success and had a career."
Unsure as to the reason for Louis' naughty behaviour, JJ pondered: "Is that because people are singing really well? He's had loads of albums out and been on tour for ages…not!"
She really got him there.
The 24-year-old vocal coach concluded in the chat with Capital FM: "I don't know how I'd feel taking vocal advice from someone who doesn't sing, but Louis Walsh, you're a nice guy. Just keep it nice."