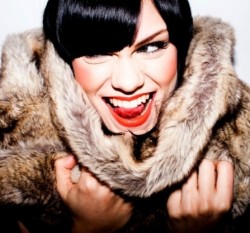 Jessie J has told the Daily Star that her second album is being recorded "acous­tic­ally" and should feature Ed Sheeran in some way.
Great.
"The last album was very pro­duc­tion-based and beats heavy," she explained. "It was more people coming to me with rhythms and me writing to them. This time I want to focus on where the melody goes rather than the beat. One song in par­tic­u­lar I've written is very close to my heart. It's just me and the piano. It's an exciting process."
If that didn't whet your appetite, news of Ed Sheeran's involve­ment surely will. "I'm def­in­itely recording with Ed Sheeran. I am in awe of him. He can hold an audience with a guitar and a loop machine. He's pure and so inter­est­ing."
Indeed.