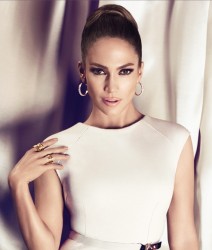 'Louboutins' hitmaker Jennifer Lopez has been in the studio with — take a wild guess — Sia.
Music producer Steve Mostyn announced the following via Twitter, noting: "Another rockin sesh with @jlo and @Sia !! What a combo!! @Oakwud @GOOOOOOOOMUSIC betta recognize!! I love these guys!! This song though.…"
'Rockin sesh'.
At least it's not Pitbull.