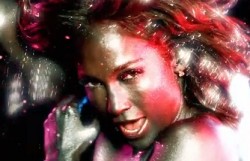 Jennifer Lopez is going to be dancing and loving and dancing again in lots of different countries after announ­cing a full European tour.
The 'Louboutins' chanteuse is currently on tour in South America and will be in North America next month, and she's now posted a full itinerary of European dates on her official site.
"Hey LOVE!RS!!!! I have a very special announce­ment to share — The Dance Again Tour is going global!" reads a post on the site, probably not written by J Lo herself to be honest.
The new dates start on October 5 in Lisbon and the 'jaunt' ends in Dubai, which isn't in Europe actually so we're not too sure what's going on to be honest.
The full list of dates can be seen here.