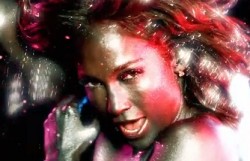 Jennifer Lopez reckons Nicki Minaj and Mariah Carey really do dislike each other.
Chatting to BBC Newsbeat about their 'heated words' the 'Por Qué te Marchas' chanteuse said: "I heard a little bit. As far as my exper­i­ence [on American Idol] goes, whatever's happening is usually really real."
In other J‑Lo news, she's only gone and cancelled her 'gig' in Manchester. No reason has been given.
:(