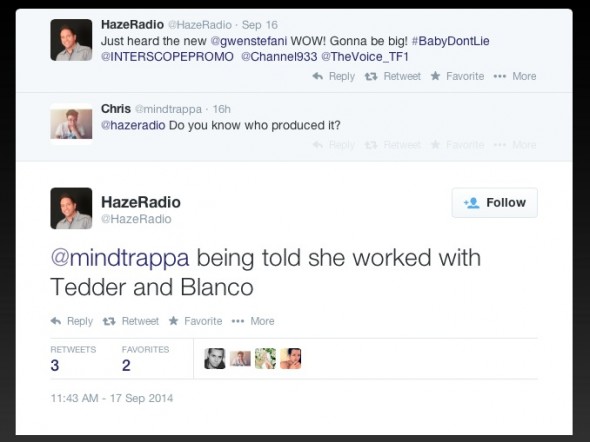 A program director at Star 94.1, which is some sort of radio station, has heard the new Gwen Stefani single 'Baby Don't Lie', and it's a col­lab­or­a­tion with Ryan Tedder and Benny Blanco.
AMAZING.
'Taking to Twitter' Haze Radio (possibly not his real name) described the song as "WOW" and stuck his neck out by saying it's "gonna be big".
Asked who produced the song, he then said "Tedder and Blanco", a pairing that sounds like an excellent 80s cop duo.
"Seal off the area — this is a case for Tedder and Blanco."
Across town, Ryan Tedder's phone rings.
"Not that facking phone again," Adele wails. "I'm just getting to the chorus."
"Chill it Adkins," Tedder shouts. "There's been a mid-tempo crime and(YES THANKS FOR THAT — ED)