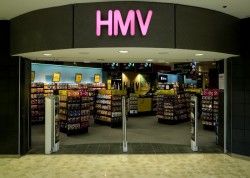 The UK's last remaining music chain HMV has insisted it's here to stay, despite half-year losses of £46m and like-for-like sales for the Christmas period down 8.1%.
As quoted in The Guardian, chief executive Simon Fox said: "Undoubtedly trading con­di­tions and the consumer envir­on­ment remain chal­len­ging, but we remain confident in HMV's future prospects … and that it will be around for some time to come."
The company's shift in focus to more tech­no­logy-based mer­chand­ise does seem to be paying off, however, with like-for-like sales in tech­no­logy up 51%.
Fox made no mention of whether or not bulk buying shitloads of JLS mer­chand­ise was such a smart move.