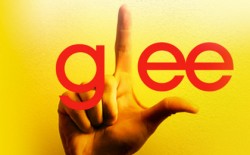 After producing over 100 songs for showchoir sitcom Glee, Adam Anders has decided to launch his own record label.
Anders Music Records has already signed three artists: Shane Harper, Zac Poor (not the best popstar name, let's be honest), and Ben Burgess. Harper is a TV star already, with a recurring role on Disney's Good Luck Charlie, and his self-titled album is the label's first release.
Albums by both Poor and Burgess are in the pipeline, and Anders is working on innov­at­ive ways to attract attention to his artists — he's currently pitching a reality TV show, The Poor House, to promote Zac Poor.
Although the label's first three artists are all aged between 18 and 24, Anders doesn't intend to stick just to young per­formers. "I'm 35 and I tend to gravitate toward younger artists," he told Billboard. "But if the singer is 30 and the music's great, I'll consider it."