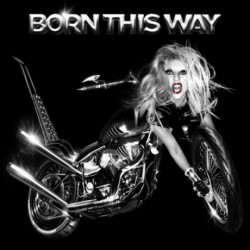 A set of guidelines spelling out what fans should and shouldn't upload to YouTube has been posted by fansite PropaGaga.
These guidelines, which were created by Atom Factory and Web Sheriff, are sur­pris­ingly lenient — they allow fans to post audio or video of 'Born This Way', 'Judas', 'The Edge of Glory', and 'Hair', as well as live or concert footage, and their own covers of any new Gaga material (provided that they add in a credit and a link to the official Gaga YouTube channel).
Fans are pro­hib­ited, though, from posting new material from 'Born This Way', or any unof­fi­cial mixes or mashups until after the album's release next Monday.
The guidelines also ask fans to report any pirated files by emailing [email protected]
So inspir­a­tional.