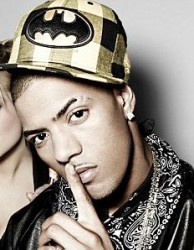 Apparently Fazer's produced some songs earmarked for Rihanna's new album but he's not that bothered if she uses them or not to be quite honest with you.
Asked by The Sun to say something about the rumours he's been working with the 'That La, La, La' chanteuse, he said: "Yeah, a few weeks ago I got approached to do a session to produce some records for Rihanna and we made some great songs."
Sounds promising.
"Now it's just a waiting game to see if any of them are going to be used. But if they're not, I've got a great saying — 'One man's miss is another man's hit'. Because we did make some amazing records."
It's not a great saying to be honest. It would be better if it was: "One man's (or woman's) shit is another man's (or woman's) hit."
You're welcome 'Fazer'.