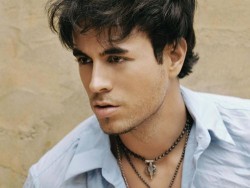 So, Enrique Iglsias has finally confirmed that he won't be taking part in Britney's forth­com­ing Summer tour, apo­lo­gising to fans for the "confusion".
As we all know by now, Britney announced a tour with Enrique during her Good Morning America interview, only for Enrique to pull out hours later.
Then there was talk of it all still happening.
And now this.
Britney seems to have already moved on, telling MTV that she'd love to tour with Usher. Make your mind up love.