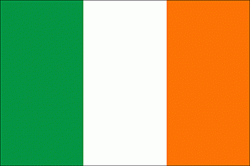 EMI is suing Ireland. The country.
As reported by the Toronto Standard the record label have filed a lawsuit following Ireland's non-com­pli­ance with European Law regarding the blocking of internet service providers that are known to breach copyright law.
It is spec­u­lated that the lawsuit will aim to exploit the lack of Irish law when it comes to illegal file­shar­ing and establish a link between that and the pirating of music by EMI acts such as Snoop Dogg and KT Tunstall.
Also it's a really good way to get punters on side re the whole 'people vs the labels' business. Suing a country! Brilliant.