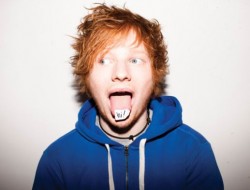 Sad news guys. Ed Sheeran has revealed that his second album won't be ready until early 2014.
Speaking to The Sun, Sheero said that he has plenty of tracks ready for the album, but that he won't have time to get it finished before next year.
Making his excuses, Ed said: "I'm on tour until September and this tour is so long I'll need a break afterwards."
"I've written 26 songs for the new album but it won't be released until early 2014 at the earliest."
While his UK and Ireland tour finishes today, Sheeran's 84-date US tour will be keeping him busy when it 'kicks off' later this week.
Take your time, Ed.