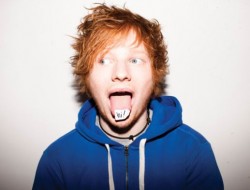 Global style icon Ed Sheeran has been named the worst dressed man of 2012 by GQ.
NME reports that Sheeran beat off Max George of The Wanted to claim the honour.
He later responded on Twitter, saying: "I did wear a Burberry suit once."
It wouldn't hurt to put on a nice button-down every once in a while, though, would it Ed?
The full top ten can be seen here, if you're into that kind of thing.