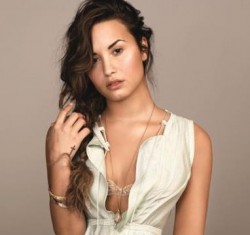 Social activist and popstar Demi Lovato has joined the campaign to have the rating cer­ti­fic­ate lowered on a new doc­u­ment­ary about bullying, reports People.
Demi is sup­port­ing the petition of a Michigan student to have Bully clas­si­fied as PG-13 which would allow more young people to watch the touching exposé.
'Taking to Twitter', Demi posted: "Please help repeal the R rating on 'BULLY.' EVERYONE should be able to see it. Sign the petition."
The petition appealing to the CEO of the Motion Picture Association Of America is currently 19,000 names short of the 300,000 target.
If you haven't yet seen the movie but think that other people def­in­itely should then you can sign the petition here.