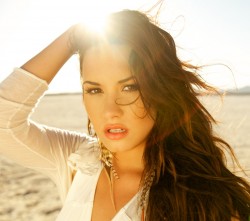 Demi Lovato is going to sing a song just before the MTV Video Music Awards, a pre-show warm up if you will.
The 'Rascacielo' song­stress will be giving us a live rendition of her (amazing) single 'Give Your Heart A Break' as part of a pre-show to the VMAs.
Demi spoke to a press release about her upcoming per­form­ance (as quoted here), saying she "can't wait to be a part of all the action leading into an incred­ible night of music and fun".
The MTV Video Music Awards will take place September 6 and will feature a pretty good roster of per­formers like Rihanna, Taylor Swift, Pink, Alicia Keys and One Direction.