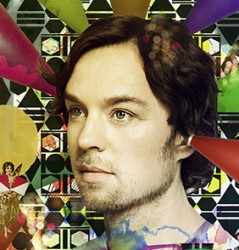 Darren Hayes has announced a UK tour to kick off later this year.
He'll perform tracks from the last 15 years of his illus­tri­ous career, including hits by Savage Garden.
Longstanding col­lab­or­ator Willie Williams, who has worked with U2 and George Michael, will design and direct the tour which aims to visit places missed out by Darren's last visit to the UK. Scunthorpe, your time is now.
The Secret's Out Tour kicks off on September 21 at The Sage in Gateshead. You can find out more here if evening with Darren is your kind of thing.