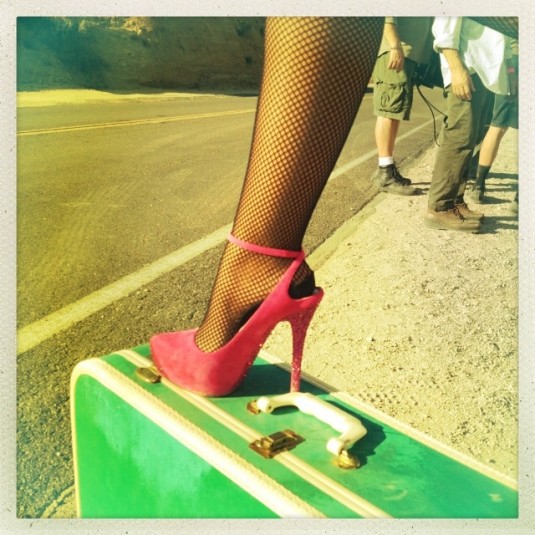 'Si No Te Hubiera Conocido' chanteuse Christina Aguilera's tweeted a picture from the shoot for her new video.
"Its finally here- MUSIC VIDEO shoot day!!!!!!!!! Get ready guys!!!!!!!!!!" she mused, above a picture of what we assume is her leg on top of a suitcase.
That's sort of it really. Still, good that she's getting on with it all and it looked like they had nice weather for it.