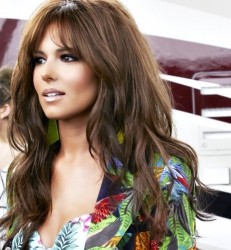 Cheryl 'Cheryl' Cole really loves the fact that Rihanna is prone to calling people rude words on Twitter.
Talking about the 'That La, La, La' chanteuse in Attitude magazine, Cheryl said: "She's quite liberated, actually. That's one of the things I really love about Rihanna, that she's a free spirit and doesn't care."
"She doesn't care if she calls somebody a c**t on her Twitter," she concluded.
Mind you, she won't be dishing out any C‑words of her own anytime soon, espe­cially not with a new album on the horizon: "There are 12-year-old girls on there, there are people who are looking somewhere for an escape or somewhere to go, and I've been in those horrible situ­ations where I've needed that and I didn't have anywhere to turn."