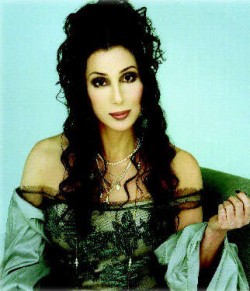 Can you beliiiiiiiiieeeeeeeeeeeevvvvvve that Cher has become the first act ever to have a Number One single on a Billboard US chart in each of the last six decades?
A remix of her latest single, 'You Haven't Seen The Last of Me' (taken from the Burlesque soundtrack), is currently sitting 'pretty' on top of the Dance/Club Play Songs chart.
Cher had this to say about it all when she spoke to Billboard.com: "How can it be six decades when I'm only four decades?"
Quite.
(She's not actually 40 readers — that's a joke.)