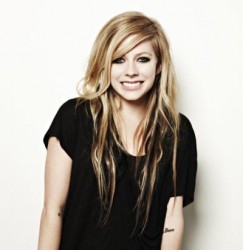 Nickelback hunk Chad Kroeger has 'revealed' he found it embar­rass­ing telling his "mom" he was marrying Avril Lavigne because, like us all, she's a massive fan of the 'Wish You Were Here' chanteuse.
"You never know what your parents are going to say when you tell them you're getting married — espe­cially when it's with someone they haven't met yet," he explained (as quoted here).
"My mom is a huge fan of Avril's, so putting her on speak­erphone and telling her the news was hilarious and equally embarrassing."
Poor Chad's mom.