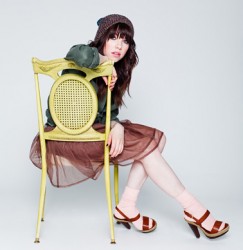 'Take A Picture' hitmaker Carly Rae Jepsen's been writing some new songs for her next album at the back of a bus.
"I have a little recording studio in the back of my tour bus where I'm making demos, so when I do hit the studio I've got a bunch of ideas up my sleeve," Jeppo told someone at Billboard.
So do you enjoy this stage of the creative process then?
"Writing a record is probably my most favorite part of any of it. I love getting into the groove of that. I'm looking forward to the next couple of months."
As are we. So who's influ­enced you this time around?
"I'm def­in­itely inspired by Solange and I've been digging Kimbra for a long time," she explained. "Generally what I listen to somehow influ­ences what I'm writing."
So there we have it.