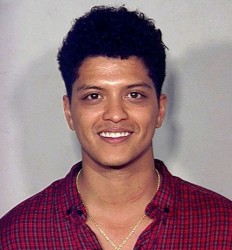 Bruno Mars has had his cocaine pos­ses­sion charges wiped from his record.
The judge in his case saw fit to grant the singer a clean slate after he completed his 200 hours community service and then did an extra 30 hours just to be a nice guy.
Mars also had to complete a drugs education course after he was arrested in a Las Vegas casino in 2010 for boshing coke off a toilet. He was dis­covered by a toilet attendant who alerted security.