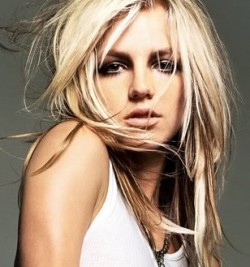 Britney Spears has said she wanted her new album 'Femme Fatale' to be "darker and edgier" than 'Circus', saying that she "wanted to make an album and didn't want to just record a bunch of songs and put them together".
In an interview with Rolling Stone, she also went on to say that producers Dr Luke and Max Martin are engaged in a "bromance", that she's currently listening to Robyn, Deadmau5 and Adele and that her kids don't know who Britney Spears the singer is.
In other news, she will also appear on several episodes of The Ellen DeGeneres Show in the week of the album's launch, as well as doing something — talking and perhaps singing — at Nickelodeon's Kids' Choice Awards on April 2.