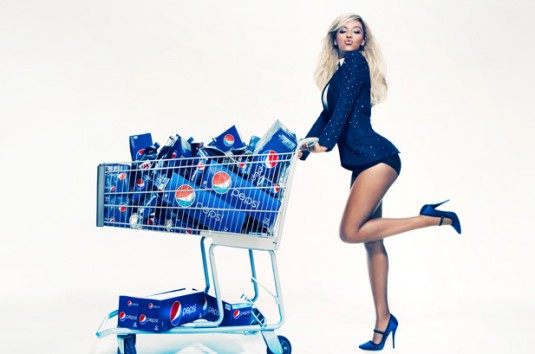 Beyoncé's 'inked' a new deal with Pepsi, reportedly worth $50m.
FIFTY MILLION SHITTERS LADIES AND GENTLEMEN.
Above is the 'Countdown' hitmaker in her local Asda stocking up on some drinks.
According to the New York Times, the deal isn't just a simple spon­sor­ship thing, but "a hybrid project with Beyoncé that will include standard advert­ising like com­mer­cials as well as a mul­ti­mil­lion-dollar fund to support the singer's chosen creative projects".
Part of the deal includes a new TV advert set to run after her Super Bowl per­form­ance in February and her face will also be immor­tal­ised on a Pepsi can, which is nice.
"Pepsi embraces cre­ativ­ity and under­stands that artists evolve," Beyoncé said in a statement, pre­sum­ably with a straight face. "As a busi­ness­wo­man, this allows me to work with a lifestyle brand with no com­prom­ise and without sac­ri­fi­cing my creativity."
(See picture above.)