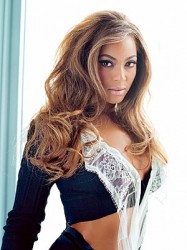 Beyoncé and Madonna shared a stage in America last night during the taping of Oprah Winfrey's final TV show.
Beyonce gave her first TV per­form­ance of 'Run The World (Girls)' dressed in a black tuxedo and flanked by similarly dressed backing dancers.
Madonna showed up to support a woman she claims is "still kicking ass". She went on to say: "It's no secret that millions of people are inspired by Oprah. I am one of them."
Other per­formers on the night included Usher and Stevie Wonder, while Simon Cowell claimed Winfrey was "a very good kisser".