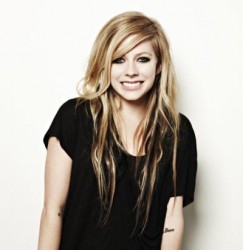 Avril Lavigne and a host of Japanese and Korean stars picked up 'gongs' at the third annual Billboard Japan Music Awards.
Avril took one of five Top Pop Artist awards alongside Korean boyband Tohoshinki, K‑pop girl group T‑ara, Japanese singer JUJU and Japanese girl group AKB48 who also won Hot 100 of the Year, Hot 100 Single Sales of the Year and Artist of the Year.
Several of the nominees performed while Lavigne accepted her award via video link.
The ceremony was also broadcast on ter­restrial Japanese TV for the first time, amid plans by organ­isers to possibly hold an inter­na­tional version in con­junc­tion with Billboard Korea.