Bathroom selfie enthu­si­ast Madonna's new album will feature Ariel Rechtshaid and a 27-piece choir, if a flurry of social media activity is anything to go by.
First off, there was this video of the London Community Gospel Choir.
Then there was this picture of Madonna and a cup of tea taken by Ariel Rechtshaid with the caption "pic i took of @madonna taking a pic of 27 piece choir i was supposed 2 b con­duct­ing but i was 2 busy taking this pic…".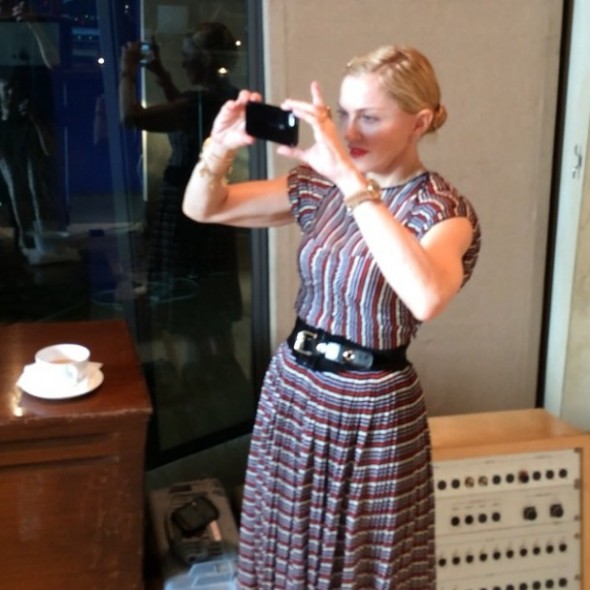 Madonna then 're-grammed' that picture and added the hashtags #liv­ing­for­love and #loves­gon­nal­ift­meup, words we suspect to be sig­ni­fic­ant in one way or another but we are sure all will become clear, probably via Instagram, in the coming weeks.