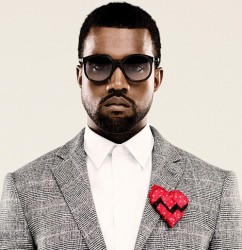 Kanye West appar­ently upset the Royal Family when he stayed at the Lanesborough Hotel in London, reports The Sun.
According to rapper Big Sean — who was staying at the hotel with Pusha T and Common — West was "banging that bitch out" by playing loud music and this led to com­plaints from some members of royalty who were staying below.
"Every room was a studio, " Big Sean explained. "The Royal Family below were com­plain­ing like, 'We got all this loud-ass rap music above us and weed smoke'."