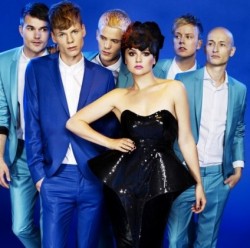 Alphabeat's third album is called 'Express Non-Stop' and will be available to buy on September 24, which is exciting news.
The 'Rubber Boots/Mackintosh' hitmakers announced all this on their official website, along with a picture of how the 10-track album looks on their iTunes.
Their next single 'Love Sea' is out on Monday.