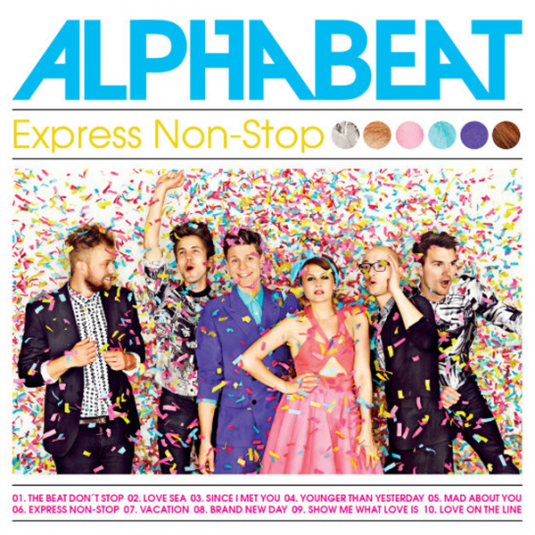 Alphabeat have dumped the cover art and track­list­ing for their new album 'Express Non-Stop' on the internet.
For those of you unfa­mil­iar with either concept, the artwork is above and the song titles are below.
1. The Beat Don't Stop
2. Love Sea
3. Since I Met You
4. Younger Than Yesterday
5. Mad About You
6. Express Non-Stop
7. Vacation
8. Brand New Day
9. Show Me What Love Is
10. Love on the Line
'Express Non-Stop' is out (probably just in Scandinavia to be honest) on September 24. 'Younger Than Yesterday' is good.