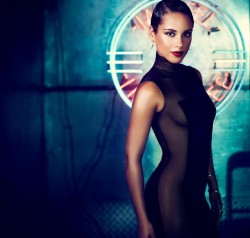 Alicia Keys' 'Girl On Fire' has become the subject of a copyright infringe­ment lawsuit, according to the Hollywood Reporter.
The lawsuit was filed by song­writer Earl Shuman and claims that Keys' song uses an uncred­ited portion of the Shuman-penned 'Lonely Boy', which was a US Number 2 in 1970 for Eddie Holman (re-titled as 'Hey There Lonely Girl').
Basically, Shuman didn't actually notice it himself but was made aware of supposed sim­il­ar­it­ies by the blog Showbiz411, which initially claimed Shuman was, er, dead.
THE FAST-MOVING WORLD OF POP LADIES AND GENTLEMEN.
You can read more about it all here.